Odour management with Cold Plasma
Odours in clothing and textiles are caused by odour molecules and bacteria which are unpleasant. Washing a piece of clothing immediately because of bad odours is often not only expensive, but also pollutes the environment and the clothing itself. In addition, there are textiles that can only be dry-cleaned in a time-consuming process – this method is also expensive and not very sustainable.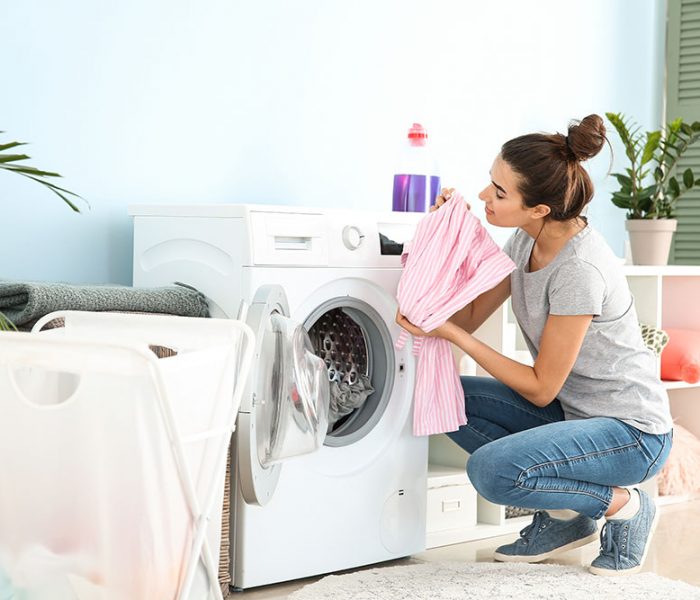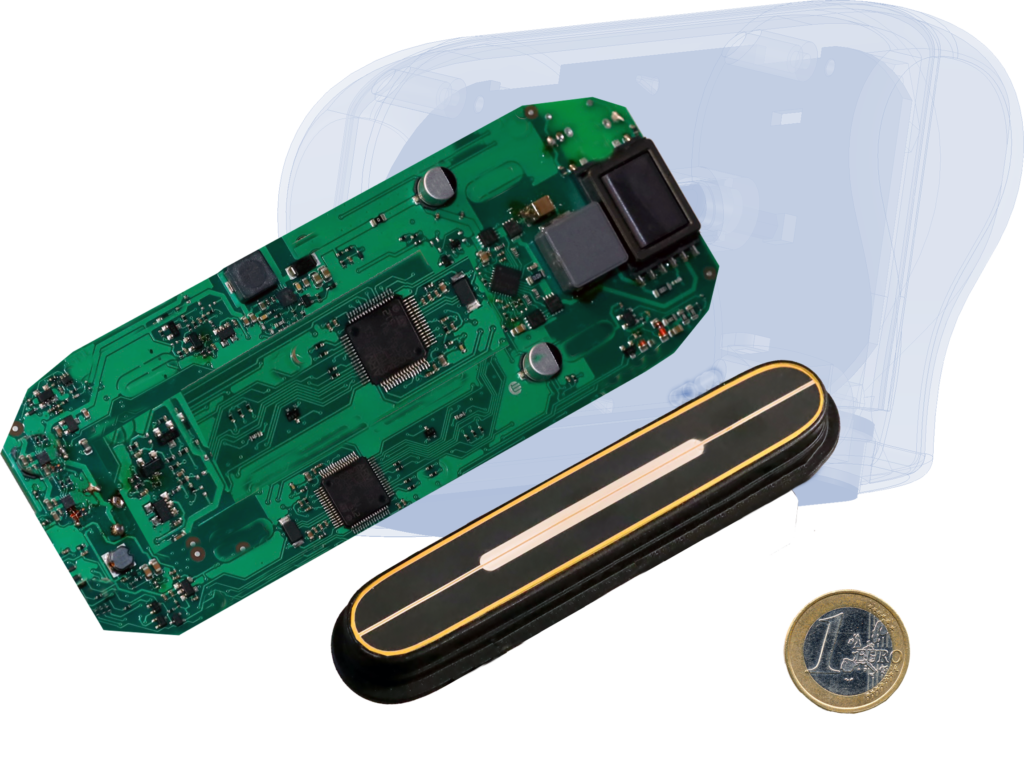 * Appearance and size of the module are customizable
Our terraplasmaFresh module
Compact, powerful and fully scalable – with our terraplasmaFresh module we offer a complete and tested hardware solution for odour management with cold plasma that can be integrated into your product.
In addition to the compact plasma cassette, the terraplasmaFresh module consists of powerful microelectronics that safely and reliably generate the high voltage of 4000 volts required to operate the plasma source from the 24 volts operating voltage.
In addition to its compact dimensions, the module impresses with its scalability: a larger area can be disinfected and odor managed by connecting several modules. The same applies to the power supply – this can also be scaled to suit individual requirements.
Easy integration into your product
The compact size of the module components and the scalability of the system make it easy to integrate into existing products.
Only the size of the plasma source is specified, which is supplied in a protective housing as a complete pluggable unit. The compact control electronics and the power supply can be supplied in different board shapes on request to enable the most flexible integration possible.
We would be very happy to support you in integrating the module components into your product. Through numerous projects with various companies, we have extensive experience in the integration of our plasma modules – contact us today about this.
Your company and Cold Plasma
Find exactly the right application from the variety of possibilities. Individually for your product. Talk to us about the possibilities of using cold plasma for you!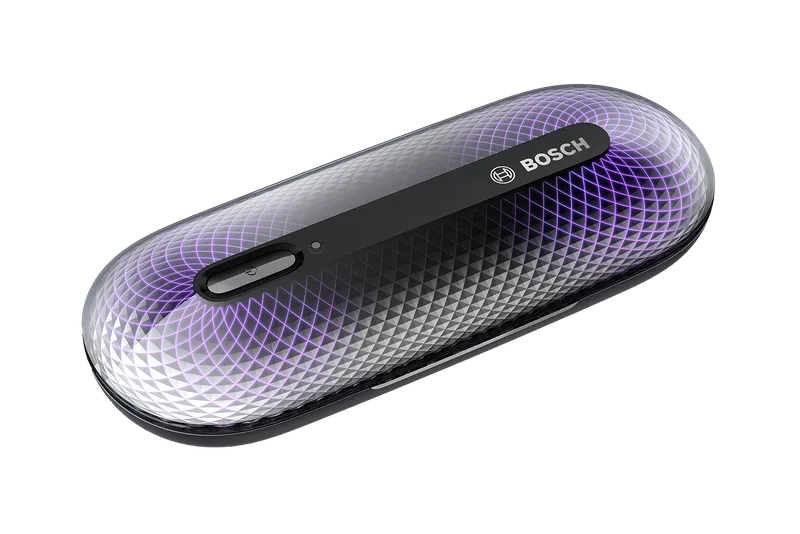 Scientifically proven performance
With the development of a commercial device together with a partner company, we show what possibilities exist with cold plasma in the field of odour management for clothing and textiles.
Within the scope of extensive scientific tests, we were able to prove the performance of our technology. Within one minute, 99.9% of all bacteria on the treated fabric could be deactivated. Various odour molecules such as tobacco smoke, fried fat, fried onions, artificial food odours, smoked bacon and ham, anchovies can be completely dissolved.
Switch on the unit and place it on the textile to be treated. Activate the two pressure sensors by gently pressing and start the odor reduction – the LED lights up blue. With the device pressed on, stroke over the textile to remove the odour – done!
Technical specifications of the FreshUp
Compact device for odour elimination: Over 300 odour molecules can be deactivated.
Odour management of various fabrics: e.g. cotton, silk, wool, linen, synthetic fibres, etc.
99.9 % bacteria reduction in 1 min.
No shadow effect: disinfection possible in ducts/cavities/textiles.
Mobile use by battery.
Individual design: can be adapted – so different housing designs are feasible.
Scalable technology enables both miniaturisation and scale up.